The Kid with A lot to Say
Giving the public something funny and entertaining to read since 2004!
Tuesday, May 31, 2005
Myrna Membrilla and Raymond Mesa had a Beef?
I was searching for some news on Myrna and I found a link to a site that had a video clip. The video clip was of Ray Mesa and Myrna exchanging some words with each other. The clip can no longer be found online. I never knew about this situation at all. What was the beef over? Here is the link to the site.
Old outdated link for Myrna vs Raymond clip
Monday, May 30, 2005
M.F. Grimm

The first time I heard Grimm was on
4,5,6,
by Kool G Rap. Grimm's voice and delivery completely blew me away. I was hoping that this guy would get a good record deal, but that wasn't the case. Instead Grimm went the indie route and released nothing but grade A+ hip hop music. M.F. Grimm released a few clean songs earlier this year.
My Love
is a perfect example of what Grimm is all about and the song is produced by M.F. Doom! Check this song out at undergroundhiphop.com. Also check out his website below suckaz!
M.F. Grimm site
Friday, May 27, 2005
Myrna Membrilla is leaving KVIA Channel 6!
A few minutes ago Myrna Membrilla announced that she will be leaving KVIA for a weekend anchor job in Tucson, Arizona. Tucson, Arizona? Why did Myrna take a job in Tucson? Does her boyfriend live in Tucson or something? I dont know, if I were Myrna I would have held out for a job in New Mexico, California, or New York. Going to Tucson is like going to El Paso all over again. She probably took the job for the fact that El Paso II(aka Tucson)is somewhat close to El Paso. Well, I wish her the best and I hope that she can find something better in the future.

Wednesday, May 25, 2005
Sean Price aka Ruck
image courtesy of DuckDown
Sean Price of Heltah Skeltah fame is getting ready to drop
Monkey Bars
on May 31st. There is one song on the album that really got my attention,
Heartburn
which is produced by 9th wonder. For a listen of
Heartburn
click the link below suckas! Once you click on the link, you will be taken to another site, somewhere on the page it should say "listen now" click on "listen now"
Heartburn by Sean Price
Sean Price's Site
Tuesday, May 24, 2005
Foxy Brown aka Fox Boogie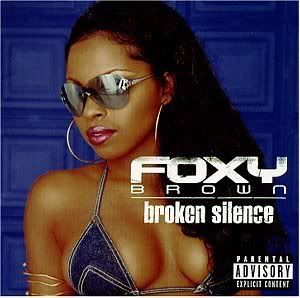 Man, its been 4 years since Foxy Brown released
Broken Silence
in 2001. Boy how the time goes by like a Porsche 911 on the autobahn! From what I have heard and read, Foxy is signed to RocaFella records. Will we see a new album from Ms.Brown, now that she is signed to RocaFella? Who knows, maybe her album will get shelved and she will get dropped like Amil. I certainly hope not, Foxy is the only female rapper with a good voice and flow. All of the female rappers that are out now, have horrible flows and bad make up artists.
Monday, May 23, 2005
M.O.P News
I was watching CrapTv aka MTV, and 50 pennies was talking about signing M.O.P. and Mobb Deep to Gay-Unit records. Now I was thinking to myself, if M.O.P. signs to Gay-Unit records will they have to record songs with 50 pesos? I hope that M.O.P. makes the right choice and go the indie route. If M.O.P. signs with Gay-Unit, they might have to change their style and sound gay like 50 and the rest of Gay-Unit!

Tuesday, May 17, 2005
Full Metal Jacket (1987)
FULL METAL JACKET DAMMMIT!!!
This movie is what made me stay 1000 miles away from the Army.
Full Metal Jacket
is a war movie that is set in Vietnam during the Tet offensive. The first part of this film deals with the hardships that are faced during military training. The first part is hard to watch for me, for a variety of reasons. The second part of the movie deals with the tet offensive in Vietnam and the heavy fighting that was required of troops. This movie gets an A+ for acting and directing. The dialogue gets an A++++, the dialogue in this movie is classic.
Full Metal Jacket
was directed by Stanley Kubrick and stars Matthew Modine and Vincent D'Onofrio. Check this flick out, you will not be dissapointed!
Friday, May 13, 2005
KOJAK
Who loves you nigga!
This new
Kojak
series is good. At first I thought it was going to be boring and unoriginal, but I was wrong. The episodes are directed very well and the writing is good. I would love to see the original
Kojak
with Telly Savalas, maybe its better than this one? Well, check out
Kojak
on Sunday nights or Friday mornings (repeat) on the USA network.
Tuesday, May 10, 2005
Tragedy QB's finest, has a flick out!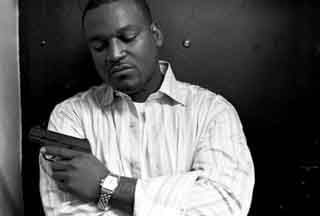 I didn't know this, but Tragedy has a movie out. The movie is pretty much based on his life in QB.I guess you can call it a documentary film. For those that dont know who Tragedy is, he is a rapper/artist from QueensBridge,NY. His movie was shown at the slamdance film festival, it recieved good reviews. I have no fugging clue as to what the release date is for the DVD? Is it out yet? Oh another thing, is the 25toliferecords website still up?
Tragedy Movie Website
Monday, May 09, 2005
Missing Actor #2 for May 05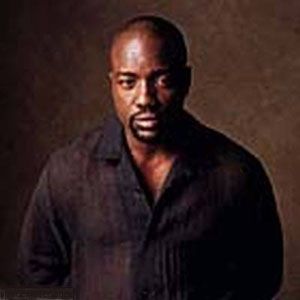 Malik Yoba (You better give me a job or Ill fart in your face)
What the hell happened to Malik Yoba? Remember when he grew a real big ego and demanded a huge raise in pay for NY Undercover? I think that is what killed his career. I have heard rumors that Malik is working as a janitor at NBC studios. Now remember people this is just a rumor! Im ghost!
California based Businesses never make it in El Paso
For some reason, Cali based businesses never prosper in El Paso. Take for example Hardees. Hardees is a fast food hamburger business from Cali. In the 80s, Hardees decided to open up a few restaurants in the El Paso area. After a few years, all Hardees locations in El Paso closed. El Pollo Loco is another Cali/Mex based business that didn't survive in El Paso. They opened up a El Pollo Loco on the eastside of town in the mid to late 80s. I think they are making a comeback to the area. In late 2002, Del Taco came to the El Paso area. In late 2003, Del Taco shut its doors. I think a A&W/Long John Silvers is in its place. The only Cali based business that has prospered in El Paso, is Carl's Jr. To be honest with you, I am shocked that all of the Carls Jr locations are still open. I say this for the fact that their burgers suck.
Sunday, May 08, 2005
Missing Actor for May 05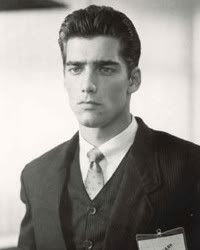 Ken Wahl (Went missing in 1996 after he became addicted to ice cream and then gained 1000 pounds)
What the hell happened to Ken Wahl? I wish that this dude, would come out of hiding and show his face. He was a cool ass actor that had it all. If anybody knows what Ken is up to, hit me up!
Raices
Raices (1989) Julio Iglesias
I went digging in the crates for this one.
Raices
was released towards the end of the fabulous 80s. This album is very similiar to Luis Miguel's
Romance
albums. On this album Julio sings old Mexican,Italian, and French love songs in his own smooth Spanish style. Some of the key songs on this album are
La Media Vuelta
and
Noche de Ronda
. If you like remakes of classic songs, then pick this up!
Saturday, May 07, 2005
Art of Time
A few months ago, I found a site named Artoftime.com. This site caters to vintage watch collectors. If you like vintage Rolex or Omega watches, then check this site out. They also carry other watch makers. Some of their prices are high, but they also have a few bargains on their site.
www.artoftime.com
BMW M635csl
Who remembers these German beauties from the 80s? The m635csl was considered to be a top fighter in the 1980s sport car market. The M6 has a 3.5 liter inline 6 cylinder engine with a five speed manual transmission. The inline 6 produced 250 horsepower and 243 ft-lbs of torque in the American versions. The european versions produced 290 horsepower. The 0-60 time was 6.1 seconds, with a top speed of 150 mph.
Romance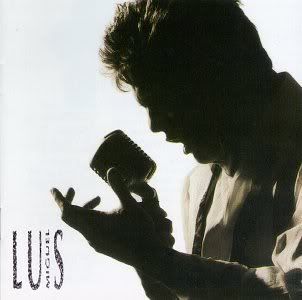 Romance (1991), Luis Miguel
If you guys aren't familiar with Mr.Miguels
Romance
albums, then let me tell you a little about them. Luis Miguel takes old Spanish/Mexican love ballads and remakes them and sings them with his chick melting voice. To use one word to describe his style of music, it would have to be "jazzy". You could also say that it sounds like Spanish soul music. I currently own all of Luis Miguel's
Romance
albums. He currently has four
Romance
albums, but out of all of them the first one has a true Jazz/Soul sound to it. This Jazz/Soul sound is due to the producers of the album. Luis Conte is a Jazz percussionist, he handled most of the percussion on the album along with Carlos Vega. The main producer of the album was Armando Manzanero, who is an excellent singer/song writer. Armando Manzanero sound is very similiar to what is heard on this album. You know what, this is pretty much an Armando Manzanero instrumental album with Luis Miguel's voice all over it.On a scale of 1 to 10, I would have to give the album a 10 out of 10.
Libra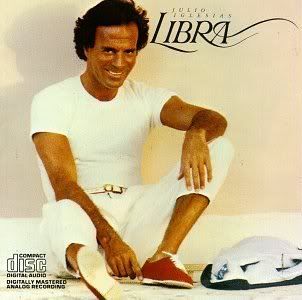 Libra (1985), Julio Iglesias
I have to admit, Julio has a smooth voice when it comes to singing in spanish. But when it comes to singing in english, he sounds like the Count from Seasame Street. With
Libra
, Julio sings 9 out of the 10 songs in Spanish. The only song that is sung in english is,
Got you Under my Skin
. If you like jazz/r&b type of music with spanish lyrics, then you will love this album. For this album being produced and made in the 80s, it does not sound like an 80s album. I say this for the fact that there is only one song that has a synthesizer on it. In the 80s, artists were going crazy with synthesizers and were using them in a lot of their songs. So I guess you could say that this album does not sound dated. Thats all that I can really say about this album.
Wednesday, May 04, 2005
Hottest Newscasters/Reporters of 2005
Well its time to post my picks for the "Hottest Newscasters/Reporters" of 2005. I have composed a list of 5 of the hottest newscasters of El Paso. I think I did this last year also? If you guys disagree with my picks then leave a comment. Does anybody know the name of the chick that hosts the KTSM morning show? She also gets an honorable mention.
1.Janice Carpio (KFOX)
2.Denise La France (KTSM)
3.Sheyenne Rodriguez (KVIA)
4.Myrna Membrilla (KVIA)
5.Karyna Sanchez (KINT)
Honorable Mention:
Monica Balderrama
Sheyenne Rodriguez is a Religious Girl ?
Well folks, it appears that Sheyenne is a very religious girl. According to her, God brought her to El Paso for a divine purpose. Umm? Well all I have to say about that is, thats good. There aren't a whole lot of chicas that are religious. For those people that dont know who Sheyenne is, she is a reporter for News Channel 7 in El Paso. If you guys want to check out her bio, check the link below. Im sorry for not hyperlinking them, the hyperlink function is not working for some reason.

http://www.kvia.com/Global/story.asp?S=3288461&nav=AbC6ZLia

M.O.P. has left Roc a Fella Records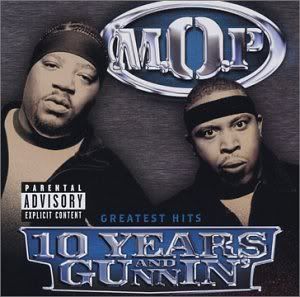 I knew this was going to happen sooner or later. M.O.P. is leaving The Roc. It was announced today by their manager Laze. From what I understand, M.O.P. never fit in at Roc a Fella (No Shit). According to Laze, they have a domestic record deal, but not an international deal. For more info on this story, check out the link below. You know I was thinking, maybe M.O.P. didn't like some of the ideas that Dame was throwing at them? Here is an example of what a conversation between M.O.P. and Dame might go:
Dame: Hey Billy and Fame, I have a new idea for you guys
M.O.P.:WHAT IS IT SON!!
Dame: You guys should cut a record with Beyonce!
M.O.P.: GET OUT OF HERE WITH THAT SHIT, WERE RUGGED NEVA SMOOTH! RAPID FIRRRE!!!
Dame: Cmon guys!
M.O.P.: (leave building yelling MASH OUT POSSE)
http://www.allhiphop.com/hiphopnews/?ID=4352
Archives
May 2004 June 2004 August 2004 October 2004 November 2004 February 2005 April 2005 May 2005 June 2005 July 2005 August 2005 September 2005 October 2005 November 2005 December 2005 January 2006 February 2006 March 2006 April 2006 May 2006 June 2006 September 2006 October 2006 January 2007 February 2007 March 2007 April 2007 May 2007 June 2007 August 2007 September 2007 November 2007 December 2007 January 2008 February 2008 March 2008 April 2008 June 2008 July 2008 November 2008 December 2008 January 2009 February 2009 May 2009 July 2009 August 2009 September 2009 October 2009 December 2009 January 2010 February 2010 April 2010 May 2010 June 2010 July 2010 August 2010 September 2010 October 2010 November 2010 December 2010 January 2011 February 2011 March 2011 April 2011 May 2011 June 2011 July 2011 September 2011 October 2011 November 2011 December 2011 January 2012
Subscribe to Posts [Atom]