Giving the public something funny and entertaining to read since 2004!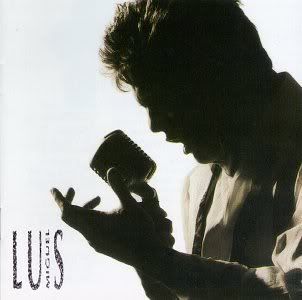 Romance (1991), Luis Miguel
If you guys aren't familiar with Mr.Miguels
Romance
albums, then let me tell you a little about them. Luis Miguel takes old Spanish/Mexican love ballads and remakes them and sings them with his chick melting voice. To use one word to describe his style of music, it would have to be "jazzy". You could also say that it sounds like Spanish soul music. I currently own all of Luis Miguel's
Romance
albums. He currently has four
Romance
albums, but out of all of them the first one has a true Jazz/Soul sound to it. This Jazz/Soul sound is due to the producers of the album. Luis Conte is a Jazz percussionist, he handled most of the percussion on the album along with Carlos Vega. The main producer of the album was Armando Manzanero, who is an excellent singer/song writer. Armando Manzanero sound is very similiar to what is heard on this album. You know what, this is pretty much an Armando Manzanero instrumental album with Luis Miguel's voice all over it.On a scale of 1 to 10, I would have to give the album a 10 out of 10.