The Kid with A lot to Say
Giving the public something funny and entertaining to read since 2004!
Monday, November 28, 2005
The Kid presents the Actor of the Month for December:Harvey Keitel
Your Life aint worth shit in this town
The Lieutenant as played by Harvey Keitel.
Friday, November 25, 2005
The Kid presents the Comic Book Character of the Month:Harvey Dent aka Two Face!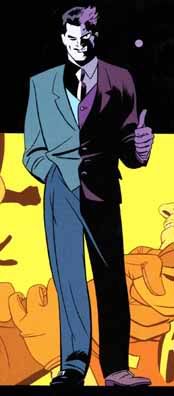 Image courtesy of DC comics
Thursday, November 24, 2005
The Kid wonders as to what happened to Billy Dee Williams?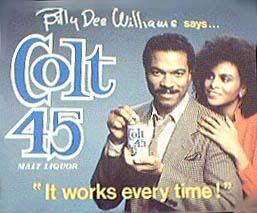 It's Billy Dee Williams fault that I started drinking Colt 45!!!
Hey! Where the hell is Billy Dee Williams at? I haven't seen this light skinned man since
Undercover Brother
in 2002. Does anybody know as to what Billy Dee is doing now? Anyways, I always thought and I still think that Billy Dee is a good actor. He was so suave in
Mahogany
, between him and Diana Ross, Billy Dee was the better looking one! Peace to Billy Dee Williams and his smooth ass!
The Kid takes a look at Classic Albums:Streetlife by The Crusaders(1979)
Streetlife (1979)
"Streetlife aint no place I'd rather be, street life is the life for me"
Quote from Randy Crawford, the chick that sings "Streetlife"
The Crusaders were true blue jazz musicians and put one hundred percent into everything they did. In 1979 they released a jazz classic titled "Streetlife" and gained a little popularity off the song "Streetlife". The song featured a smooth voiced lady by the name of Randy Crawford. At first I thought that Randy was a member of the Crusaders, but she was only a guest on the album. If I was the Crusaders manager, I would have offered some kind of deal to Randy to become a part of the Crusaders. Anyways the rest of the joints on the album are strictly smoothed out jazz songs. "The Hustler" and "Rodeo Drive" are two tracks that stood out for me. All in all, the album is solid and should entertain your average R&B or Jazz nut!
The Kid does not feel good at all!
I apologize for not creating any super posts for these past few days! I have been feeling very ill and I have not been in the mood to write. Hopefully I will write something in a few hours! Peace!
Saturday, November 19, 2005
The Kid makes a top 10 list of his Favorite MCs/Hip Hop Artists
(photo taken by Trevor Traynor)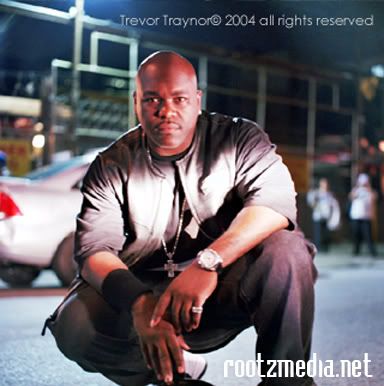 Freddie Foxx posing for the camera.
Okay, here is my list of my top 10 MCs:
1.Freddie Foxxx aka Bumpy Knucks
2.Rakim
3.M.F. Grimm
4.0.C.
5.Pharahoe Monch
6.Royal Flush
7.Big L
8.Ras Kass
9.Big Shug
10.L.E.G.A.C.Y.
Thursday, November 17, 2005
The Kid poses a question:Where the hell was Olivia at between 2001 and 2004?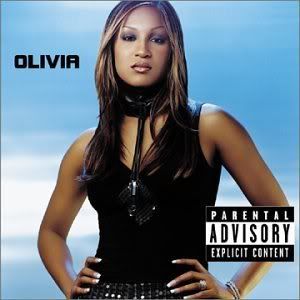 Olivia's first major album
Where the hell was Olivia at between 2001 and 2004 and what was she doing? Some people out there think that Olivia is a new artist. Actually, Olivia has been around since early 2001 and she was signed to J records (Home to Alicia Keys). Was she pregnant or was she in a coma or something? Can someone please give me some info on Ms.Olivia!
The Kid makes a rebuttal to a comment that was made to a posting: Michelle Valles is Back in Town Post
A person left a comment on a post that I made about Michelle Valles. According to the person that left the comment, I was putting down Michelle Valles. In my opinion I was not putting down Michelle Valles, I was just making a humorous post about her and informing the public that she was back in town. As far as the comment goes about me saying something about her body, all I can say is, I am a man. What am I suppose to do, look at her shoes and her accessories??? The comment is posted below.
Anonymous Said:
"You must have nothing better to do with your life than put a young intelligent woman down. Oh course, all you can focus on is her physical features. Go get a degree or something loser"
If you want to read the post that made, click on the link below.
Michelle Valles Post
Sunday, November 13, 2005
The Kid takes a look at Stars and their Cars:Julio Iglesias and his Ferrari Testarossa
Julio and his fast Testarossa
I was checking out a site devoted to Julio Iglesias and I ran across a pic in a photo gallery. The pic was of Julio and his Ferrari Testarossa (painted in red). I am going to assume that this pic was probably taken sometime in the late 1980s (The loafers without socks tell you the age of the pic!) Anyways if you want to check out more pics of Julio check out the site below.
juliomusic.com
The Kid informs the Public about New Music Releases:Luis Miguel Grandes Exitos
On November 22, Luis Miguel will release a greatest hits album, judging by the price I am going to say that this album will be a two disc collection. I found a track listing for the album and here it is:
1. Ahora te Puedes Marchar
2. Cuando Calienta El Sol
3. Fria Como El Viento
4. Un Hombre Busca Una Mujer
5. La Incondicional
6. Entregate
7. Tengo Todo Excepto A Ti
8. Sera Que No Me Amas
9. Inolvidable
10. No Se Tu
11. America, America
12. Hasta Que Me Olvides
13. Suave
14. El Dia Que Me Quieras
15. Somos Novios
16. La Media Vuelta
Wednesday, November 09, 2005
The Kid takes a look at TV Chicks:Kelly Monaco
Image courtesy of Buzzstuff
Umm, all I have to say is this, KELLY MONACO IS CUTE!
Archives
May 2004 June 2004 August 2004 October 2004 November 2004 February 2005 April 2005 May 2005 June 2005 July 2005 August 2005 September 2005 October 2005 November 2005 December 2005 January 2006 February 2006 March 2006 April 2006 May 2006 June 2006 September 2006 October 2006 January 2007 February 2007 March 2007 April 2007 May 2007 June 2007 August 2007 September 2007 November 2007 December 2007 January 2008 February 2008 March 2008 April 2008 June 2008 July 2008 November 2008 December 2008 January 2009 February 2009 May 2009 July 2009 August 2009 September 2009 October 2009 December 2009 January 2010 February 2010 April 2010 May 2010 June 2010 July 2010 August 2010 September 2010 October 2010 November 2010 December 2010 January 2011 February 2011 March 2011 April 2011 May 2011 June 2011 July 2011 September 2011 October 2011 November 2011 December 2011 January 2012
Subscribe to Posts [Atom]