Giving the public something funny and entertaining to read since 2004!
Alright, I bet that all of you are wondering as to who Kevin Trudeau is, right? Kevin Trudeau is the author of a book titled
Natural Cures They Dont want you to Know About
. He has also cut a few paid advertisements on TV, you can usually catch them at around 2 or 3 in the morning on your local tv stations or cable networks. Anyways, his book is all about how the foods you eat and the drugs you take are really making you sick as hell. I have read the book and I have to admit that he does make some valid points. I feel that most of the material in the book is common sense though. For example, he points out that prescription drugs will make you sick and cause other health problems , this is something that almost everyone should know. I really didn't see any natural cures, if you want to find out more about natural cures check out Dr.Atkins
Vita Nutrient Solution
. Overall, I would give the book a 5 out of 10, most of the material in the book, I was already familiar with. You know what, most of the shit in this book is common sense type of shit(forgive my use of the word shit). I would suggest that you borrow this book or check it out from the library, I feel that 30 bills is too much for this book. The copy that I have was a free gift to me. Anyways, let me get back to the author. Mr.Trudeau is not a doctor by any means, and supposedly he was arrested for credit card fraud and has been charged with making false claims about a product he put out some years ago. If you want more info on Mr.Trudeau, check out the website below.
Salon.com "What Kevin Trudeau doesn't want you to know" Interesting Article on Mr.Trudeau and his history!
E Money Bags Mixtape Cover
For those people that do not know, E Money Bags was a rapper from Queens NY that was murdered in 2001. E Money made a number of appearances on mix tapes and albums from fellow Queens natives from 99-2001.Unfortunately E Money never released a major full length album. I have to admit, the kid had talent on the mic and would have sounded even better with production from Premo (Dj Premier) or Alchemist. E Money Bags career was cut short in July of 2001. E Money was sitting in his Lincoln Navigator on a street in Queens New York, he was approached by two assailants and was shot multiple times. It is to be assumed that E Money saw his killers approaching, according to reports E Money reached for a 380. caliber auto handgun and died with his hand in a reaching position for the handgun. From what I have read, E Money supposedly shot one of Preme's right hand men. The man that was shot was Colbert "Black Just" Johnson, he was shot over an alleged dispute over some coca. So E Money was murdered out of revenge for what he did. If you want to read some articles that are related to E Money and his murder check out the following links.
Smoking Gun McGriff Article
AllHipHop.com News Article on Emoney's Killers
AllHipHop McGriff Murder Case Info
Hey whats going on everyone! Well, I am back after a two week hiatus. My computer got hit by some malware and I had to erase a lot of infected shit.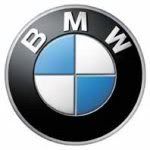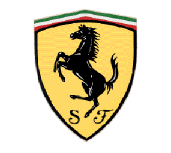 BMW, Ferrari, and Mercedes Benz automobiles are among the list of favorite cars of all time!
Here is a list of my favorite Cars from the past 56 years!
1.1950 Mercury Coupe
2.1953-1957 Cadillac Coupe De Ville
3.1958 Impala Coupe
4.1964-1970 Mustang Coupe/Fastback
5.1964 Impala Coupe
6.1967-1972 Gto/Tempest/Le Mans
7.1970 Chevelle SS 454
8.1984-1987 Ferrari Testarossa with knockoff five spoke wheels
9.1987 Porsche 959
10.Ferrari 288 GTO
11.BMW 840
12.Mercedes SEC 500/560
13.1970-1987 Monte Carlo
14.1963-1965 Buick Riviera
15.Mercedes 300ce
16.1965-1997 Porsche 911
17.Ferrari 250 SWB
18.Lamborghini Miura
19.1967-1969 Camaro
20.1967-1974 Cuda
21.1968-1970 Charger
22.1967-2005 Mercedes SL500
23.Ferrari F430
24.Maserati 3500gt
25.1984-1992 Porsche 944
26.BMW 630/633/635/M635csi
27.98-2004 Porsche 911 Carrera rwd (non-AWD)(996)