Giving the public something funny and entertaining to read since 2004!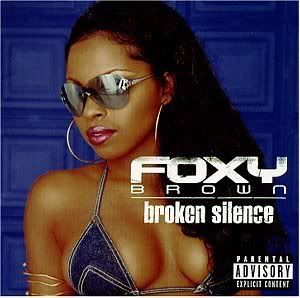 Man, its been 4 years since Foxy Brown released
Broken Silence
in 2001. Boy how the time goes by like a Porsche 911 on the autobahn! From what I have heard and read, Foxy is signed to RocaFella records. Will we see a new album from Ms.Brown, now that she is signed to RocaFella? Who knows, maybe her album will get shelved and she will get dropped like Amil. I certainly hope not, Foxy is the only female rapper with a good voice and flow. All of the female rappers that are out now, have horrible flows and bad make up artists.