Giving the public something funny and entertaining to read since 2004!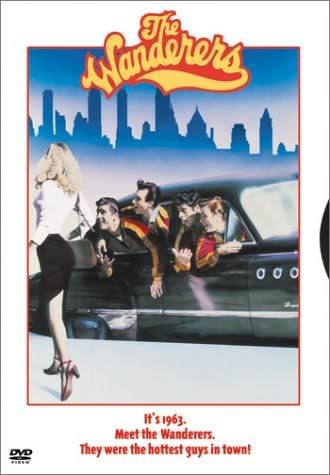 If you haven't seen The Wanderers, then go see it stupid!!!
I decided to nominate
The Wanderers
for movie of the month. If any of you out in internet land have not seen this flick, then go check it out. It is a very good movie and it does not have a boring moment in it. It was released on DVD in the Fall of 2002 and you can buy it online at Cdnow.com or Circuit City.com. I went looking for this gem of a movie in my local stores and I could not find it. So eventually I ordered it from Circuit City online. So I am going to end the post on this note, See this movie!!!