Giving the public something funny and entertaining to read since 2004!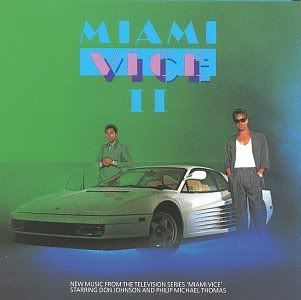 Ricardo and Sonny with an Italian beauty
When I was a small kid growing up in the 1980s, I remember falling in love with the Ferrari Testarossa. I was able to see the Testarossa in the cop show Miami Vice(My mom was a fan of Philip Michael Thomas aka Ricardo). The left and right side grill, its huge wide rear tires, and the Flat 12 engine are what attracted me to the Testarossa. The Testarossa was a perfect example of Italian performace and style. It could do 0-60 in 5.2 seconds and it could reach a top speed of 180 mph with its 390hp flat 12 engine. It was introduced to the public in 1984 and was sold for only 80,000 dollars. The Testarossa didn't appear in Miami Vice until the third season (1986-1987) and was originally painted black for the show. According to Ferrari historians, Miami Vice boosted sales of the Testarossa. By the end of the 1980s, the Testarossa was being sold for 95,000 dollars and some change. Production of the Testarossa continued into the 1990s and production of the car ended in 1996. Today a Ferrari Testarossa can be bought for as little as 45,000 dollars. Maybe one day I will get the chance to buy a Testarossa, but for now I can only dream about driving one on the streets of Miami!