Giving the public something funny and entertaining to read since 2004!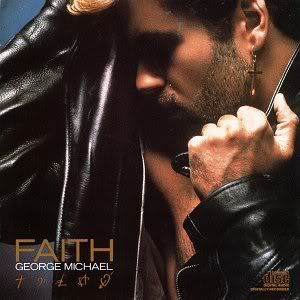 George Michael's first solo release,
Faith
Just like Eddie Murphy, George Michael had tremendous success in the 1980's. George Michael's songs could be heard all over the radio, in clubs, and even in movies. The man knew what sounded good and what would appeal to the U.S. and British markets. His productions and voice were flawless and almost every single that he released hit number one on the charts. Songs like "Faith","I want your Sex", and "Careless Whisper" were all embraced by women and men. George Michael's success did continue into the 1990's. His 1990 album
Listen without Prejudice
featured the hit "Freedom". I believe that "Freedom" reached number one on the Billboard pop charts. When the mid 1990's came into play, his popularity in the United States went down. I guess the U.S. didn't care about George and his pop productions anymore. For those people that want to see pop music done right, listen to any George Michael record from the 80s or 90s.