Giving the public something funny and entertaining to read since 2004!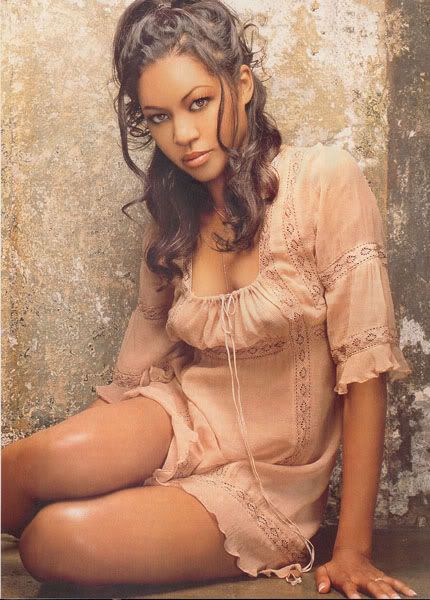 Image courtesy of someone
Amerie is one chick that I like, but rarely talk about in person or in my blog. But what I want to talk about is the fact that Amerie did something to her nose. At first I didn't notice her nose until someone on the internet pointed it out. I looked at some pics from 2002 and pics from 2005. And I did notice a difference in her nose. Before 2005, her nose was wide and in 2005 her nose became smaller and pixie like. Why did Amerie fix her nose? She looked hotter with her original God given nose!